Destination Next: 2012 Chevy Sonic
For Where You're Going, The All-New 2012 Sonic. Coming Fall 2011.

Drive in the moment and enjoy the endless possibilities along the road to what's next. The unplanned stops and impulsive scenic routes, they're waiting for you. Whatever's next in the adventure that is your life, you'll need the right compact car to get you there. The all-new 2012 Chevrolet Sonic, coming fall 2011.
It's pure energy enriched by motorcycle designed instruments with sleek lines and
curves wrapping around you and with the available turbocharged 1.4L engine giving you added power for its bold handling. The Sonic experience is more than simply driving, it's a driving force.
Hold on tight! Sonic is a turbocharged force at your fingertips giving you ultimate control With its available 6-speed manual transmission. And that big tachometer In front of you is a reminder that revolutions-per-minute is more than an engineering term, it's a call to action to enjoy the ride of your life.
It connects and protects. Sonic has yoU covered with extensive features like 10 standard air bags, traction and stability control and OnStar Directions & Connections Plan with Turn-by-Turn Navigation and automatic crash response standard for the first six months including the OnStar MyLink and the MyChevrolet Mobile Apps. There's also available Bluetooth wireless technology for select phones and XM Radio with three trial months offering 170 digital channels.
---
2012 Chevy Impala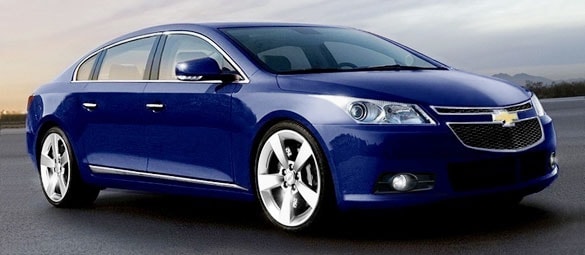 Felix Chevrolet has learned that Chevrolet is preparing for the new redesigned Chevrolet Impala to be released as a 2012 model. The of 2012 Chevrolet Impala is believed to be based on the combination of sports utility vehicle and luxury sedan.
Chevrolet says that the engineer's brain brings up this design based on the expectations and requirements of the upcoming target customers.
Aiming to satisfy the hunger of current needs, Chevrolet is soon presenting 2012 Chevrolet Impala with classic improvements and refreshed architecture to reproduce exceptional car performance. The 2012 Impala is designed with its roof somewhat taller and bit lowered wheelbase in comparison to its predecessors whereas the seats are positioned bit high. All these redesigned attributes facilitates easy passage into the vehicle which can prove to be more advantageous for elderly passengers. It has the capacity to accommodate 5 passengers with ease. With the redesigned structure, the 2012 Impala will provide spacious legroom and comfortable headroom. The rear seats can be flipped and folded to offer more cargo space if desired.
The 2012 Impala will be powered by highly efficient, latest OHV technology, also termed as overhead valve to monitor synchronize the flow of fuel through the engine. The sedan is expected to arrive in various trim versions. The basic LS model is believed to be powered with 3.8 liter and V6 engine with 12 valves to generate 200 horsepower and a torque of 225 lb.ft. at 4000 RPM, the LT and LTZ versions will probably be powered by 3.9 liter and V6 engine. The 3.5 V6 engine as well as 3.9 liter V6 engine has the capacity to efficiently function on E85 fuel which is the combination of 85% of ethanol and 15% of regular gasoline. Both the versions are expected to come paired with 4 speed gearbox with automatic transmission. All the 2012 Impalas will have standard front wheel drive. It will also offer an option to choose all wheel drive.